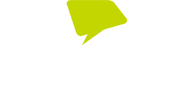 guiding brand choice
Retail marketing and sales solutions
designed to influence purchase decisions

FULL-SERVICE
RETAIL SUPPORT
Providing customized retail solutions
with specialized teams nationwide

RETAIL SERVICES PROVIDER
Servicing major retailers and
manufacturers in home improvement
SERVICING THE RETAIL VALUE CHAIN
We view the customer shopping journey as having three core areas of influence: physical, causal, and direct. The BDS Solutions
Group provides fully integrated service solutions for manufacturers and retailers to impact the entire Retail Value Chain.
MEET OUR PRIVATE EQUITY PARTNERS
Juggernaut Capital Partners
Juggernaut Capital Partners is a leading private equity firm focused on investments in middle market companies primarily in the business services and consumer products sectors across the United States.
Palm Beach Capital
Founded in 2001, Palm Beach Capital (PBC) is a private equity investment firm that partners with management teams in middle market buyouts, recapitalizations and growth equity investments. Since inception, PBC has made investments in 41 companies.